Hi I'm KaysaCat, I'm a Hype Rizing Stream Team Member. – twitch.tv/kaysacat
Over the past week, HypeHorizen has had the opportunity to take on a few fun and exciting challenges thanks to a program called J3ster. J3ster is a start-up platform that allows streamers to find creative ways to both monetize their streaming activities and connect with their viewers by taking part in fun challenges they receive from the viewers themselves.
If a viewer wants to see you play your match with one eye closed or do a specific amount of damage to your opponent, J3ster is the place they can submit the challenge.
A customizable amount of funds is placed on the challenge, and the funds are gained by the streamer if the challenge is completed. If not, the funds go back to the viewer. Not only does this make it fun for the streamer and give them new things to do, it also helps everyone think outside of the box and create ideas that they can use overall in their content creation.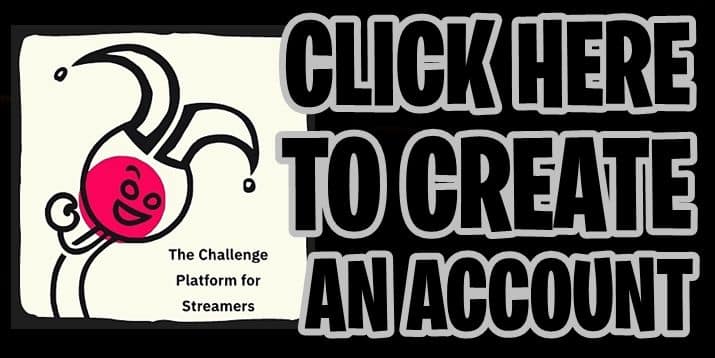 I've had the opportunity to talk about J3ster with a few team members, one being Lilyidan, a streamer from HypeRizing. Of the challenges she was given by a viewer was called 'The Honorable Kill' challenge, in which she had to kill her opponent with an exact amount of damage to take them down to zero. She said that the experience has been enjoyable so far, and that she hopes to see the platform become more popular over time. The Honorable Kill challenge is a perfect example of a challenge that can make things more fun for the streamer to attempt, and even more fun for the viewers to watch.
It will encourage people to tip because they're able to gain something out of the interaction from the streamer', is another great point made by SkaJohnny, who adds that the concept is excellent, and he's glad that our team is able to help beta test and improve it as we go along. As a streamer myself, I sometimes find it hard to feel as connected with my viewers as I'd like to.

I talk to them by responding to chat and I'm always thankful for their subscriptions, but J3ster challenges allow us to be more 'hands on' and try new things while still playing the same games we enjoy. Hearthstone Battlegrounds is always a ton of fun, but is even more fun when I'm trying to win with a bad hero chosen by one of my viewers instead of one I'd normally pick.

Overall, I see J3ster as a platform that will grow in popularity with streamers of all genres, and one that will begin to take the lead as a staple platform for fun, new ideas and new ways to interact with those who support us. The setup is simple and straightforward, and it takes very little time to get from sign-up to accepting challenges. As someone who works with a lot of programs that require many, many steps, this is refreshing and will encourage others to join without fear of confusion.
On the flipside, it is easy to use for those submitting challenges, and that's always a plus when inviting viewers to come take part. I'm happy that we have the opportunity to work with J3ster and although early, they have already started leaving positive impact and impressions on those who have gotten the chance to take part.