Introduction
Welcome to On the Horizen, your one-stop-shop for everything to know about the current standard meta provided by members of the Hype Horizen team themselves! Every Friday you can expect a detailed report on the meta as a whole and some tips for how to maneuver through it. This will also be a hot spot for other articles written by team members.
Undercity and Fractured
Because of the Undercity Tournament, this week we'll keep it short and include two decks. Excitement builds as the announcement of Fractured in Alterac Valley. Hearthstone players around the world have chosen their leader. Have you chosen the Horde or the Alliance? Two decks seem to be performing well in the Meta right now that include either Drek'Thar or Vanndar Stormpike.
We had nerfs recently so the meta is evolving a bit. In Tier 1 there are no surprise decks from Diamond through Legend. The usual suspects are here and they are Quest Hand Warlock, Quest Warrior and Libram Paladin.
No Super Big Changes Yet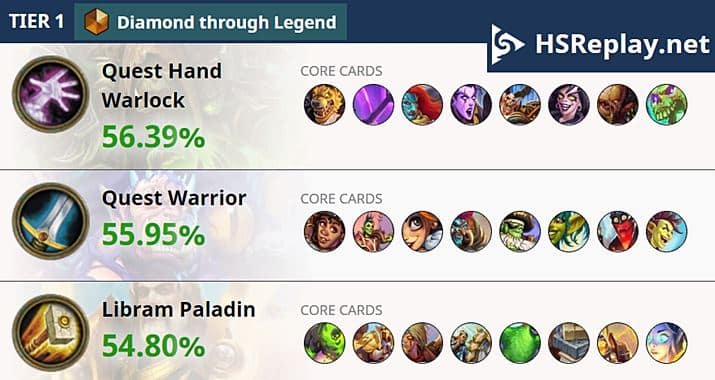 Tier 1: November 19 Hearthstone Meta
Two decent decks include Drek'Thar and Vanndar.
If you're looking for decks that include either Drek'Thar or Vanndar Stormpike the following seem to be doing ok.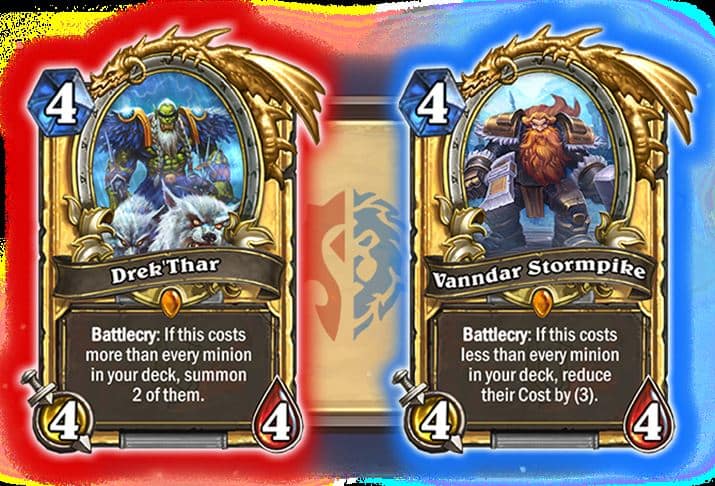 New Decks: November 19 Hearthstone Meta
Conclusion
Remember, the meta is changing every week. Players are studying the new cards and getting ready to build the new archetypes. For the most part I think the recent nerfs have made Warlock stronger and have weakened Aggro Druid enough to play other decks.
In the meantime, do something nice for someone! – VengaDragon