The following text has been redacted for readability.
Veni, vidi, vici. Levik, or Lev Merkulov, has won the Grandmasters: Last Call, Week 3. Not only that, his performance in other official tournaments and on ladder are stunning. Today I got to interview him!
1. Who was your toughest opponent along the way before you got to the top?
Bunny was by far the toughest one. I think he won all the tournament games against me. I always feel like he is two steps ahead of me Sadge
2. What feelings did you have when you won the MT? Euphoria or that a weight had fallen from your shoulders?
I haven't won an MT or any other big tourney. But after some successful MTs with 6-2 and 7-1 scores I got the feeling that if i won't repeat the result in the next MT it's gonna be a disaster.
3. I've always wondered what the secret to your stability in a high Hearthstone legend is? If my memory serves me correctly, do you consistently rank at the top or are you in the top 10 at the end of the season?
Ladder is dead 🙁 There is no secret, I just play better than my opponents. Some of them don't pay attention to the ladder games since u get nothing from ladder, some of them are just bad at the game.

4. Every Hearthstone player is unique in their own way. What is your uniqueness?
I would say that it's a combination of two factors. I'm really good at controlling my emotions and I think emotions never affect my plays. And I can analyze a lot of information in a very short time period.
5. No matter how you look at it, the game takes up a lot of your free time. Do you have any friction in your family about it or do your loved ones fully support your hobby?
I had a lot of tough discussions back in the day. My father plays a lot of computer games since my early childhood. Maybe that's why he supported me since the beginning of my journey into competitive HS. He travelled with me to my first LAN tournaments and helped with all the logistic stuff to let me focus on the game. Now I'm making kinda decent money in Hearthstone and that's why all my relatives kinda accepted my choice.
6. What would you rather have, a rowdy company or a close circle of friends?
I think i have a rowdy company but i prefer talking with people tet-a-tet or in the really small companies.
7. If there were 30 hours in a day, how would you spend the extra six?
I struggle spending even 24 hours. Most likely i would waste these 6 hours as well doing random stuff playing games watching videos etc.
8. What did you dream about when you were seven years old?
I was kinda sports fan when I was a small kid. And I wanted to become a sports commentator. At some point I was spending all my free time watching sports on TV. It didn't even matter what kind of sport to watch.
9. What is your all-time favourite fantasy movie and why?
I don't like fantasy movies in general, but the first thing that comes to my mind when I try to remember at least some of them is The Chronicles of Narnia: The Voyage of the Dawn Treader. I can't explain what specifically attracted me to this movie. I just really liked the plot of the original book that's why i enjoyed the screen version too.
10. What is something cheap, but useful that you have at home?
There is a beer glass that I use basically to drink anything except beer. It has already become a meme and my talisman during the GMs.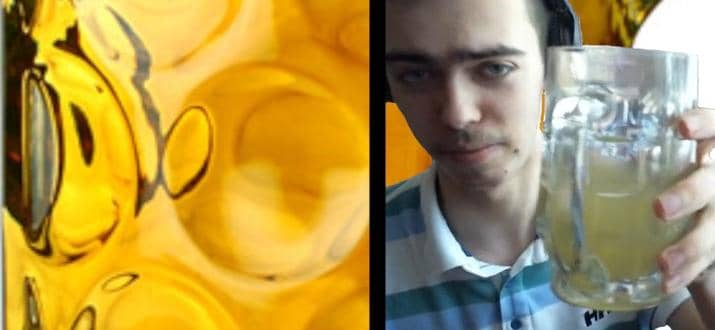 11. What is a place you were at for vacation, that you would visit again?
I had a unique experience at Bali right before the lockdown. The island was almost empty and I was kinda alone in heaven. Sadly I was able to spend only one week there and definitely wanna come back for a longer period.
12. How far do you want to go with tournaments/streaming?
As far as possible 🙂
13. How do you like your steak?
10/10.
14. What animal do you dislike the most?
WildAnimal Kappa.
15. What player is the best in your opinion?
Me.
16. How would you describe yourself?
As the best hearthstone player.
17. Favourite national dish from any country?
I'm 1/4 Georgian and I'm a big fan of Georgian food. If i have to pick a specific dish it will be Chkmeruli.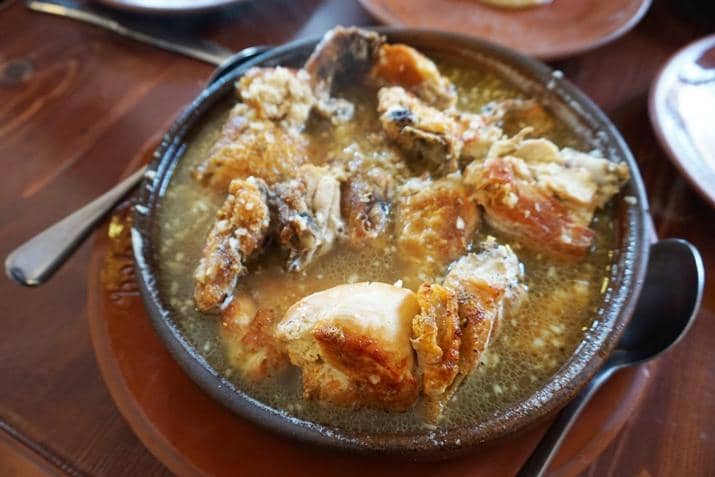 Chkmeruli is a traditional Georgian dish of chicken in garlic sauce. Read more on wikipedia
18. Who is your hero?
If hero means something like an idol, I don't have any and can't even find a personality that made a huge impact on my life views.
19. Would you rather go parachuting or swimming with crocodiles?
Always parachuting, I dont like animals at all, especially such exotic ones.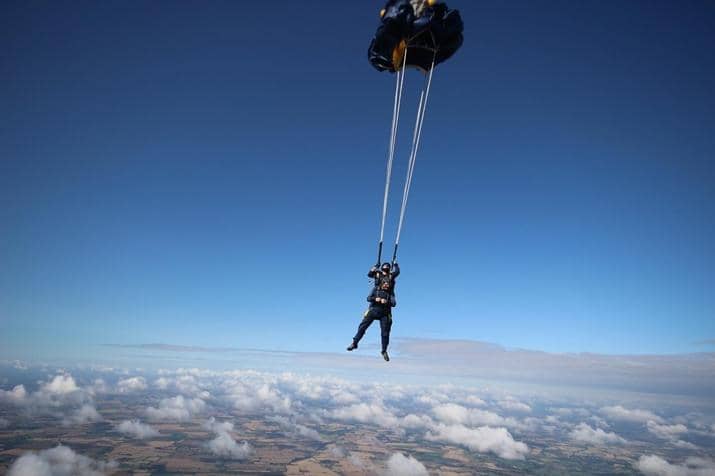 20. What do you want to tell the Hearthstone Community?
Don't go for competitive Hearthstone. It's gonna be your biggest mistake.
Thank you Levik for this interview! Make sure to follow him on Twitter.
For more interviews and top legend content follow Raindet on Twitch and Twitter.