This and future VTubing 101 articles are presented as a collaboration between HypeHorizen's two VTubers; ZaddyNeko and GlitterTail. You can find and follow both of these two lovely ladies on Twitch!
Without further ado, let us be your VTubing guides! In today's issue of VTubing 101, we're going to talk about a few basic VTubing concepts that will help guide you on your journey to becoming a VTuber. Or, at the very least, let you understand better what VTubing is all about!
Who Are You and Why Do You VTube?
ZaddyNeko and Glittertail are the two VTubers of HypeHorizen's Hype Rizing team. Both of us are Twitch streamers and use our VTubers to express ourselves. There are many reasons to VTube, but here are ours.
ZaddyNeko: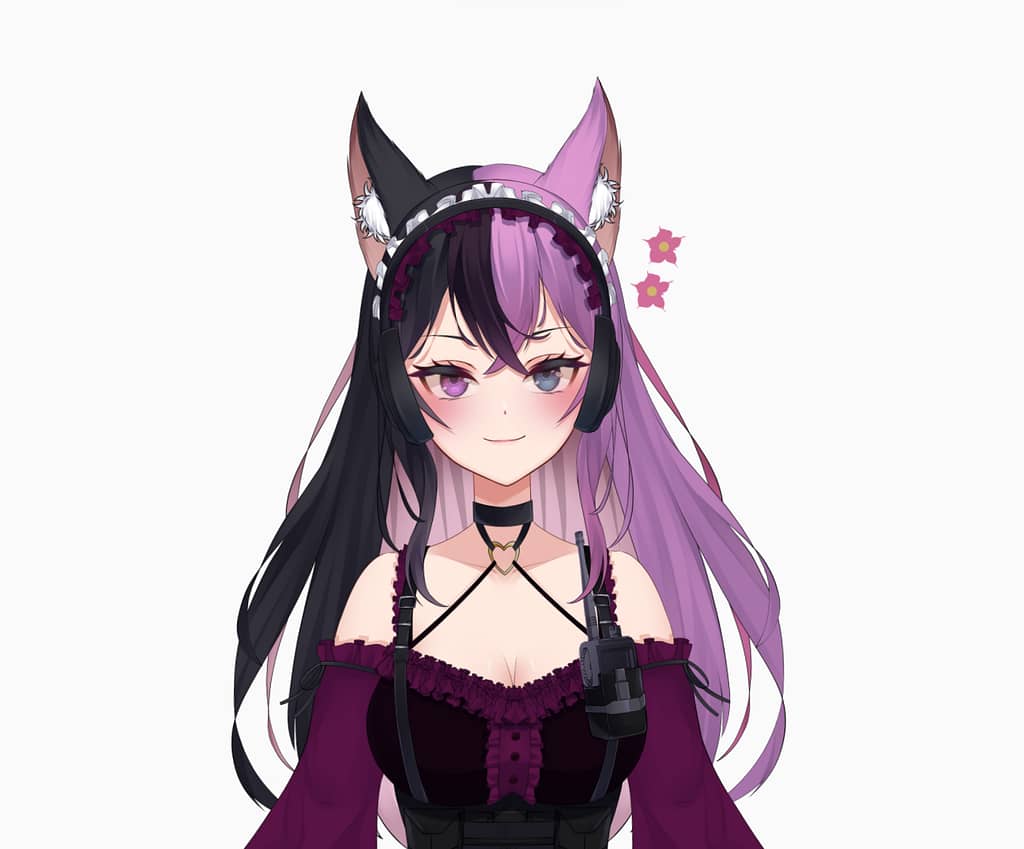 Wassup buttercup, I'm ZaddyNeko! I'm a VTuber and Fleshtuber, as my community and I call it, most of the time I use my VTuber but occasionally I do webcam streams. I'm a Latina in the States so you know that Hispanic accent and sass comes out every once in a while. I can be found on Twitch at ZaddyNeko – Twitch. I like to VTube cause one, they're so cute and even if I buy cat ears, which I have and I have worn on stream, it's nowhere near as cute and precious as my kitty VTuber. Also, it saves me time, because on webcam days I always do makeup which takes me about an hour since I am no good at it, thats a whole hour I get to spend worrying about my content, editing videos, or anything else! Not to mention the whole concept of creating lore behind your VTuber allows my creative juices to flow.
GlitterTail: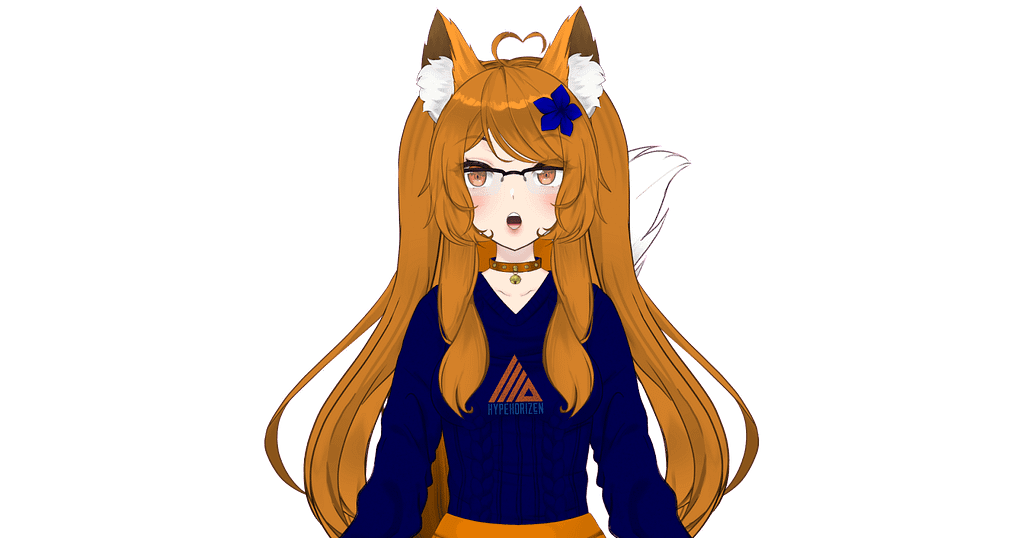 Hiya! I'm GlitterTail, and I'm a Canadian, variety VTuber that can be found on Twitch at: https://twitch.tv/glittertail. I VTube because I like the anonymity of it all. I'm not a fan of showing my 'real' face and would rather present myself as an avatar. This allows me to shed some of my insecurities about certain things, including my appearance, and focus more on the stream. It gives me a persona and an energy I can aspire to as well as being super cute! In the future, I hope to expand and create some lore for my VTuber, this endeavour will allow me to flex my creative muscles and really help my avatar and streaming persona around her shine through!
What Are the Benefits of VTubing?
There are many benefits to VTubing, if you're considering giving it a go, here are some benefits to consider.
One benefit is that you can interact with your chat while also keeping anonymity, let's say you want to be a faceless/nameless streamer? Being a VTuber allows you that opportunity.
Other benefits are things like it removes the stress of make-up and maybe cleaning your room, and lighting also becomes less of a worry, instead of spending time on those things you can spend time and money on a custom model or anything else for the stream.
You have more creativity available to you when you choose to be a VTuber, consider making her story and lore!
Are There Different Types of VTubers?
There is a huge variety of VTubers. We're not just anime girls! VTubers are as vast in variety as we are in personality. However, if we had to classify them from a technical standpoint, there are three main types: PNG, 2D and 3D. We'll cover all of these in future articles in more detail so stay tuned for that too!
PNG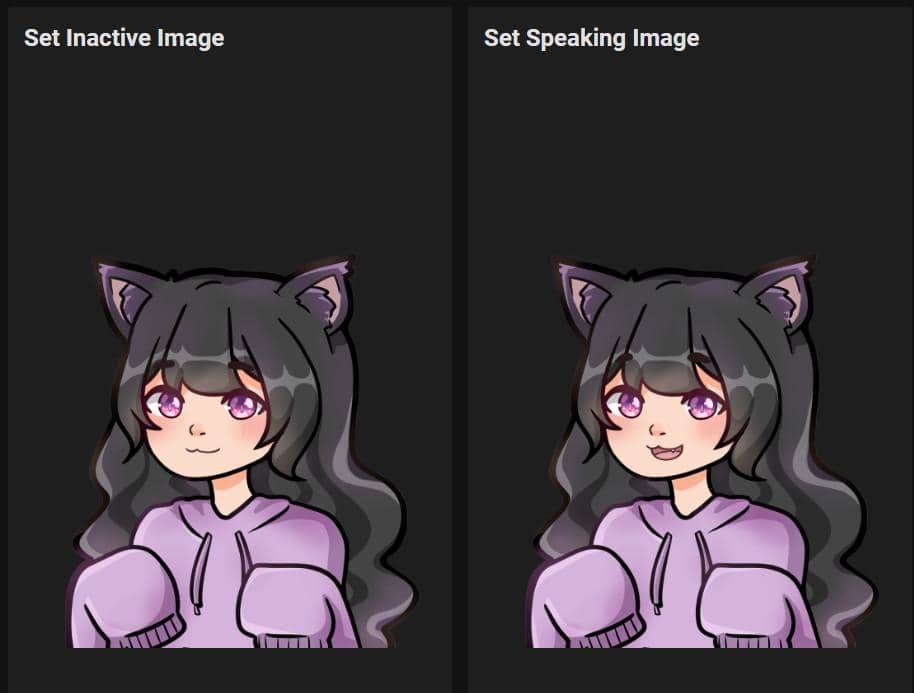 PNG VTubers are the simplest form of VTubing at its core. PNG VTubers use a series of simple images to display things like when they are speaking. These are also the least complex so if you're looking to just test things out or mess around, PNG VTubing might be for you. It mostly comes down to personal preference and what capabilities you want out of your virtual face
2D
While PNG VTubers use a series of simple images to express themselves, 2D VTuber avatars are much more complex. They are a single 2D image that has many layers to it. It is then 'rigged' or set up to animate using some specialized software so that it may be presented as a single, animated avatar with much more movement than a PNG VTuber would have. We will be covering this and more in the 2D-specific article in a couple of months.
3D
Similar to PNG's using a PNG image set, and 2D using a rigged 2D image with many layers; 3D Vtubers use a 3D model to create their avatars. This allows for different features such as hand-tracking, which we will cover in full in a few months in the 3D-specific article.
Which is better?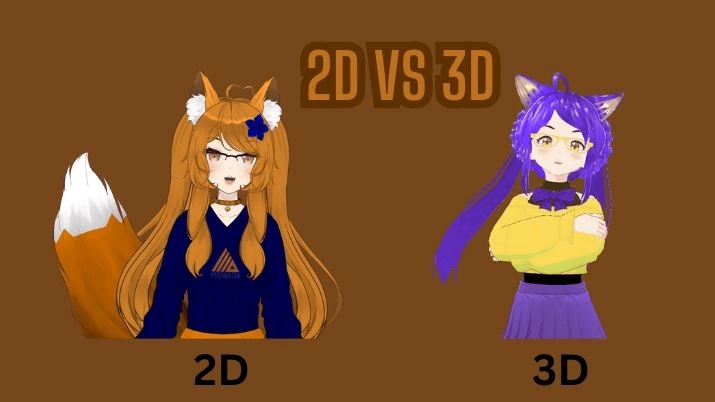 It honestly all comes down to personal preference and the capabilities you want out of your avatar! We'll be discussing PNG, 2D, and 3D in more detail in future articles. Hopefully, we'll help you be able to figure out which one is best for you if you're considering going the VTuber route.
Join Us Next Month:
Join us next month for the second issue of VTubing 101 where we will be covering how to be a PNG Vtuber and the software and equipment required for that. Stay tuned, and as always, Stay Hype!
Enjoy what you've read? You can support ZaddyNeko by purchasing some Hype swag using their referral link! They get credit for the sale.